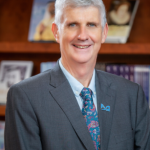 Kevin is the Dean of the new College of Nursing and Midwifery, MBRU.  Previously, he was the Director of Internationalization in the School of Nursing and Midwifery at Queen's University Belfast, UK, where he promoted enduring partnership links in Oman, China and the Kingdom of Saudi Arabia.  During his early career, he qualified as an Adult and Mental Health Nurse specializing in neurosurgery and trauma in the Royal Victoria Hospital Belfast. Kevin has extensive experience in curricular development and delivery, regulatory requirements, governance and quality assurance processes for Pre and Post registration Nursing Curricula. Through his clinical and professional background and expertise he is an appointed member of the UK National Implementation Group for NICE guidance and a number of policy, safety, quality & patient experience group
Academic Appointments
2017-2019
Director of Internationalization, School of Nursing and Midwifery
Queen's University Belfast
2005-2017
Director of CAPD and Postgraduate Studies
Queen's University Belfast
1998-2005
Program Director BSc Nursing Science Adult Nursing
Queen's University Belfast
Professional Education
1993
MSc Social Policy Planning and Health Care Administration
Ulster University
1990
BA Majoring in Health Care Policy
Queen's University Belfast
Teaching
Module Coordinator: Research and Clinical Development Module Bachelor Programme; Nature of Research Bachelor Programme; Independent Study MSc Advanced Professional Practice; International Health Care and Policy Doctorate Nursing Practice.
Honors and Awards
2017
MSc Advanced Nursing Practice
University of Cork School of Nursing and Midwifery External Examiner
2017
Master Class, School of Nursing
University of Indonesia
2016
Master Class School of Nursing
University of Brunei
2015
External Assessor of Applications to the Carnegie Trust
Universities of Scotland
2015
Editorial board member
Membership of Professional
Review of Nursing and Midwifery Council Recordable Programmes and Standards Nursing and Midwifery Standards Working Group NMC
Career Pathway for Nursing and Midwifery Project, Chief Nursing Officer Northern Ireland: Department of Health Northern Ireland Working Group
Chief Nursing Officer (NI) Safety Quality and Experience Sub Group ,Department of Health Northern Ireland
UK National Institute of Health and Clinical Excellence (NICE): National Implementation Strategy Group Steering
Nursing and Midwifery Council (NMC) Approved Academic Visitor for the Monitoring and Approving of NMC Recordable Programmes provided by Universities in United Kingdom
Advanced Nursing Practice in Health and Social Care Trusts, Final Project Report
External & Internal PhD Examiner
Research Interests
His research interests continue to focus upon the concept of vulnerability, alongside health care policy, administration and planning strategies and he is currently supervising a number of PhD students in these areas.
Clinical and Community
Member of Faculty Internationalisation and Education Board, QUB
Centre of Excellence in Reproductive Health and Innovations. World Bank and Association of African Universities: hosted by University of Benin, Nigeria; partner universities include Queen's University Belfast, Harvard School of Public Health, University of Toronto, University of California Berkley; role: Board Member 05/12/2015 to present.