The Al Jalila Children's Hospital Pediatric Residency Program is in conjunction with the Mohammed Bin Rashid University of Medicine and Health Sciences (MBRU). Both institutions have worked together to create the first pediatric residency program in Dubai that has an academic affiliation.
The Residency Program's objective is to educate resident doctors who wish to specialize in pediatric medicine in a state-of-the-art environment for patient care and learning. It aims to graduate specialists who are not only experts in their fields, but those with attributes of a well-rounded physician. Part of the program's learning objectives is to teach resident doctors to become collaborators, scholars, and professionals that follow high ethical standards, with stellar leadership skills.
The Residency Program is four years, and is accredited by the Saudi Commission for Health Specialties. Resident doctors who successfully complete the program are eligible to take the Saudi Board Certification Exam, which is conducted by the Saudi Commission for Health Specialties, and will be awarded the Saudi Board Certificate.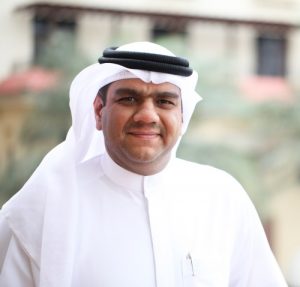 "Our mission is to advance health in the region through an innovative and integrated academic health system, the Al Jalila Children's Pediatric Residency Program as well as the Al Jalila Children's Child and Adolescent Psychiatry Fellowship Program in affiliation with MBRU is an example of this integrated approach. AJCH are our affiliates, and we work closely together on a number of joint projects in medical education and research. Through such programs, we will be able to strengthen the journey of medical students and healthcare professionals by providing them with programs starting from undergraduate to specialization and continuing education.
Proudly, we have created a framework for residency and fellowship programs, and we will definitely look into offering more specialized training programs in the future." – Dr. Amer Sharif, MBRU's Vice Chancellor
Find out More