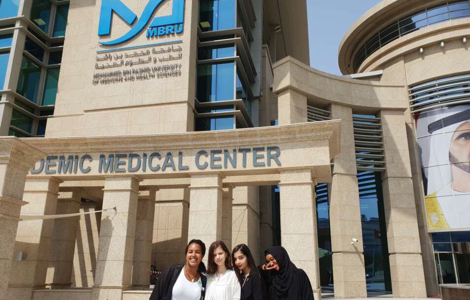 Your success and well-being are our top priority, so not only will we provide you with the best opportunities, but we'll be there to support you along the way through counseling and academic support.
The life of a student reaches far beyond the classroom. Our firm belief is that what goes on outside of class, is just as important as what's taught inside the classroom. Our multicultural campus offers clubs and activities that cater to all interests from literature to marathon running.
One of our core values at MBRU is about connectivity, building partnerships locally, regionally and internationally. We pride ourselves in fostering this value, with a student body comprising of 28 nationalities, who have all come to our university to enjoy a diverse educational experience. By giving all our students the opportunity to connect with others from around the world, we aim to provide that all-around educational experience, by helping you build lasting relationships and have unforgettable experiences along the way.