Topic: Management of Early Childhood Caries (ECC): how far can a general dental practitioner go?"
Abstract:
Early Childhood Caries (ECC) is a specific form of tooth decay affecting the primary dentition. It can result in a considerable suffering and disfigurement and frequently compromises the future dentition.  The Prevalence of ECC in the United Arab Emirates (UAE) is very high. ECC is a chronic, transmissible infectious disease affecting the primary teeth. The etiology of the condition is a combination of frequent consumption of fermentable carbohydrates as drinks, especially when a baby is sleeping, with on-demand breast- or bottle-feeding, oral colonization by cariogenic bacteria (especially mutans streptococci), poor oral hygiene and poor parenting. There are different treatment options for ECC depending on severity of the decay, patient' age and cooperation, it may require full dental rehabilitation under general anesthesia by a pediatric dentist.
| | |
| --- | --- |
| CPD Accreditation #CPD-0320-20 | 1.5 CPD Point(s) |
Learning objectives: 
Understand the ECC: Definition, Terminology, Clinical Picture, and Prevalence
Identify the multifactorial etiology of ECC
Appreciate the Severity of ECC in the UAE preschool children
Describe the evidence-based Prevention/Management Strategies of ECC
Meet the speaker: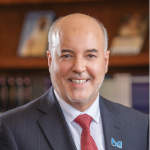 Dr Kowash received his Dental Degree (BDS) from Libya in 1985, his Master and PhD in Pediatric Dentistry from the University of Leeds, UK in 1993 and 1999, respectively.  He became a fellow of the Royal College of Dentists of Canada in 1998 and a fellow of the Royal College of Physicians and surgeons of Glasgow and the Royal College of surgeons of Edinburgh in 2015 and 2019, respectively. Currently Dr Kowash is working at the University of Medicine and Health Sciences as an Associate Professor and Consultant in Pedaitric Dentistry in Dubai, UAE.
Dr. Kowash is an examiner for the Royal College of Edinburgh MFDS part 2. He has over 50 publications in peer-reviewed journals and he is a reviewer in several international dental journals. He is a regular guest speaker and presented several abstracts/posters in national and international dental conferences.  Dr. Kowash supervised/co-supervised over 30 Master's degree research projects. View full profile