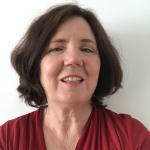 Breidge trained as a nurse in the early 1980s at Altnagelvin Hospital, Derry in Northern Ireland.  She specialised in Children's nursing via a post registration-training course at Great Ormond Street Hospital, London five years later. On completion, and after a stint as a P/NICU staff nurse, she went to the Wittington Hospital where she subspecialised in Neonatal Nursing; then worked as Sister and later unit manager on the neonatal surgical unit at Queen Elizabeth Hospital for Children in Hackney. During this time, she achieved a First Class Honours Degree in Health Studies through the RCN. While completing an MSc in Children's Health Nursing, and launching her research career, Breidge returned to Great Ormond Street where she was employed as an ANNP, the first advanced nurse practitioner at that hospital. The training included completing a BSc in Neonatal Studies at Southampton University. She served as Lead Nurse for Neonates for North Central London 2004-2005.
Breidge moved into research full time in 2006; leading on the clinical and nursing aspects of the BOOST-11 UK trial in the UK and Ireland. She returned to Ireland in 2009 where she completed a PhD in perinatal epidemiology, examining the association between twinning and congenital anomaly, at Ulster University. She now lectures in Children's and Neonatal Nursing at Queen's University Belfast and edits the Journal of Neonatal Nursing.
Academic Appointments
2018
Editor in Chief
Journal of Neonatal Nursing
2016
Lecturer in Children's Nursing
South Bank University
2013 - 2016
Research Associate
Center for Maternal, Fetal and Infant Health Research
2009 - 2011
Regional Research Nurse (part time during PhD)
National Perinatal Epidemiology Unit
2006 - 2009
Senior Research nurse
National Perinatal Epidemiology Unit
Professional Education
2013
PhD "The Risk of Congenital Anomalies in Multiple Births: A European Registry Based Study"
Ulster University, United Kingdom
2001
MSC: Children's health nursing
City University, London, United Kingdom
1999
BSc Neonatal Studies
Southampton University, United Kingdom
1994
BSc Health
University of Manchester (RCN), United Kingdom
Teaching
Course Director for post-graduatre Neonatal Studies and Enhanced Neonatal Studies courses at Queens University Belfast
Supervisor for both MSc and PhD students.
Module co-ordinator for under-graduate module: Dimensions of Care in Children's Nursing
Facillitator of advancing nursing care studies at Great Ormond Street Hospital.
Honors and Awards
2019
External examiner
Royal College of Surgeons Dublin
2017
Visiting Lecturer
Kings College London
1997
Lady Claud Hamilton Award for nursing research
Membership of Professional
Registrant with NMC
Co-chair of LEARN (Linking Education and Research in Neonatal Nursing)
Member of the neonatal Nurses Association (UK and Congress of Neonatal Nurses International)
Research Interests
The epidemiology of congenital anomaly.
Oxygen management in premature babies
Respiratory management in infants and children.
Role development in nursing.
Clinical and Community
Clinical links to the Northern Ireland Neonatal Network
Clinical links to the Royal Children's Hospital Belfast
Member of the National Neonatal Audit Board and data committee
Member of the National Perinatal Audit spring audit committee.