Topic: Biomechanics of treatment difficult Orthodontic-Prosthodontic-Periodontic cases with Invisalign and acceleration devices
Abstract:
This presentation will show the biomechanical principles of using Invisalign in treatment of complex orthodontic cases. Protocols of using clear aligners in difficult cases will be presented. Also, this presentation will show the difference between accelerating orthodontic devices and biological bases of their applications as well as their effectiveness.
| | |
| --- | --- |
| CPD accreditation #CPD-0252-20 | 1 CPD point |
Learning outcomes:
Attendees will learn the biomechanics of clear aligners and how to implement them in complex orthodontic cases
Attendees will learn new diagnostic tools in multidisciplinary cases
Attendees will understand the scientific bases of accelerated orthodontic techniques/devices and how to use them in clinical practic
Meet the speaker: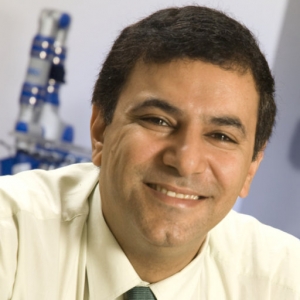 Dr. Tarek El-Bialy is a tenured full-time professor of orthodontics and biomedical engineering at the University of Alberta, Canada. He received a BDS from Tanta University, Egypt in 1987 and completed a master's degree in Orthodontics, at Tanta University, Egypt; in 1993 concurrently, he received a law degree from Tanta University in 1994. He has successfully completed a certificate of specialty in Orthodontics, Master's Degree in Oral Sciences and PhD in Bioengineering at the University of Illinois at Chicago, USA in 2000 and 2001. In addition, he completed Executive Master of Business and Administration (EMBA) at the University of Alberta, Canada in 2012. In addition, he recently (June 2019) received a doctoral degree from university of Bonn, Germany. A significant part of Dr. El-Bialy's work was devoted to repair of orthodontically induced root resorption and biomechanics. Dr. El-Bialy is a fellow of the Royal College of Dentists of Canada (RCDC) and Diplomat of the American Board of Orthodontics. In addition, he is a senior research fellow, von Humboldt Foundation, Germany since 2013. He also is the director of orthodontics at the RCDC board of directors. Dr. El-Bialy is the past-past president of the Alberta Society of Orthodontists. Dr. El-Bialy has over 100 peer-reviewed publications, 12 book chapters and three books.