Topic: Cardiovascular Nursing: How far have we come? How far can we go?
About the Speaker: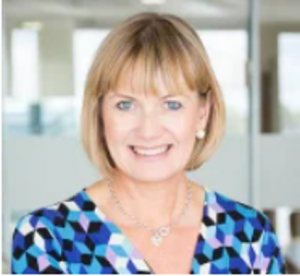 Professor Donna Fitzsimons, PhD, FESC
Professor Donna is currently Head of the School of Nursing & Midwifery & Member of Senate in Queen's University Belfast, Northern Ireland. She is a past ESC Board Member (2014-2020) where she led Patient Involvement activities and pioneered the establishment of the ESC Patient Form. She was previously an elected Councilor on the ESC Board 2016-2018 and was Chair of the ESC Council on Cardiovascular Nursing & Allied Professionals (2011-2013). As a member of the Clinical Practice Guidelines Committee, she has lead work on involving patients in Guideline Development and Review, as well as enhancing nurses' role in Guideline Implementation. Currently she is working on projects with EAPCI, ACNAP and Digital Health.
Professor Donnas' leadership demonstrates her commitment to improving the quality of patient experience and care through education and research. Her research interests in Cardiology include prevention, patient engagement and palliative and supportive care.
Outcomes: 
Consider the areas of progress in cardiovascular care
Critically reflect upon the reasons why health gains from such progress have not
Explore the opportunity to make further progress in tackling cardiovascular disease
Identify the role that you play as a healthcare professional in combating   cardiovascular disease been maximized
Register here