Optimizing Child and Adolescent Health and Wellbeing: Addressing Determinants Through the Life Course
About the Speaker: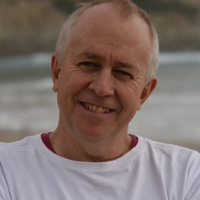 Professor Mark Tomlinson. Co-Director: Institute for Life Course Health Research, Department of Global Health, Stellenbosch University, Cape Town, South Africa; and School of Nursing and Midwifery, Queens University, Belfast, UK.
He is currently a member of the World Health Organization (WHO) Strategic and Technical Advisory Group of Experts (STAGE) for Maternal, Newborn, Child, Adolescent Health & Nutrition. The STAGE provides strategic and technical advice to WHO on matters relating to Maternal, Newborn, Child, Adolescent Health, and Nutrition (MNCAH&N) and will inform the WHO Primary Health Care (PHC) and Universal Health Coverage (UHC) agendas and reports to the Director General, WHO. He has published over 290 papers in peer-reviewed journals, edited two books and published numerous chapters.
Outcomes: 
Understand the life course/longitudinal perspective which impacts the health & wellbeing of next generation
Understand the interlinked & interdependent components amongst various sectors to ensure that children & adolescents are able to flourish
Register here