Topic: Simplifying occlusal management for complete-mouth rehabilitation with fixed
prosthodontics
Abstract
Concepts of occlusion in the early 20th century were based primarily on the rehabilitation of totally edentulous patients with complete dentures. This mechanical approach to occlusion gradually evolved to become the biomechanical approach used today for restoring the natural dentition with fixed prosthodontics. This presentation will review principles of occlusion for complete-mouth rehabilitation with fixed prosthodontics, including step-by-step illustrations.
| | |
| --- | --- |
| CPD Accreditation CPD-0232-20 | 1.5 CPD Points |
Learning objectives
At the completion of this presentation the participant will be:
Familiar with the results of the studies relative to occlusal function and chewing patterns of the natural dentition
Able to describe the biomechanical principles of restoring an occlusion with fixed prostheses
Able to define centric relation and describe how and when this jaw relationship is used in occlusal treatment
Familiar with basic concepts related to dental articulators
Able to describe the procedures used to completely restore a debilitated dentition with fixed prosthodontics
Meet the speaker
Dr. Steven M. Morgano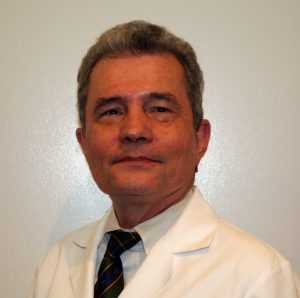 Dr. Steven M. Morgano received his DMD degree from Tufts University School of Dental Medicine. He completed a General Practice Residency program at Philadelphia General Hospital and received his specialty certificate in prosthodontics from the Hines Veterans Affairs Medical Center.
Dr. Morgano is professor and chairman of the Department of Restorative Dentistry and Director of the Postgraduate specialty program in Prosthodontics at Rutgers School of Dental Medicine. He is a Diplomate of the American Board of Prosthodontics and former professor and director of the Division of Postdoctoral Prosthodontics at Boston University School of Dental Medicine. Dr. Morgano has published over 75 journal articles in the professional dental literature and 14 textbook chapters. He has lectured throughout the United States and in 16 different countries.