Basic Life Support (BLS) for Healthcare Providers Course
Description
The American Heart Association HeartCode BLS course is a Blended Learning that has two components:
An online portion and
A Classroom in-person Skills Practice and Testing Session
The course key to access the online portion is sent to the student one month prior to the instructor-led Classroom session. Upon completion of the online portion, students must complete a hands-on skills session and practical exam at Khalaf Ahmad Al Habtoor Medical Simulation Center (KHMSC).
Upon successful completion of the course, participants receive American Heart Association Heartcode BLS Course completion card which is valid internationally for 2 years.
Learning Objectives:
By the end of this course, participants will be able to:
Learn to recognize several life-threatening emergencies
Provide CPR to victims of all ages
Use an AED effectively
Relieve choking in a safe, timely and effective manner
Secure AHA BLS Course completion card and certificate
Is this course for me?
This course is designed for healthcare professionals who need to know how to perform CPR and other basic cardiovascular life support skills in a wide variety of in and out-patient settings. The participants include nurses, physicians, EMS professionals, and students in a healthcare program at a university/college, allied health professionals (e.g. physical therapists or occupational therapists).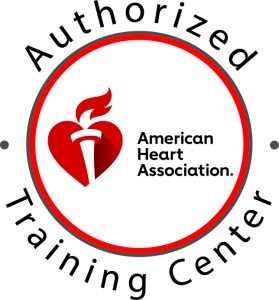 AHA Disclaimer
The American Heart Association strongly promotes knowledge and proficiency in all AHA courses and has developed instructional materials for this purpose. Use of these materials in an educational course does not represent course sponsorship by the AHA. Any fees charged for such course, except for a portion of fess needed for AHA course materials; do not represent income to the AHA.
Back